Make Your Business Shine
Our mobile solutions come complete with analytics tracking, custom CMS to manage YOUR OWN content and award-winning design
along with these awesome feautres.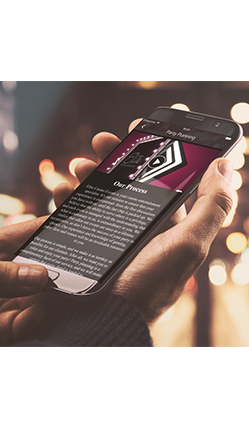 Customer Loyalty
We offer several in app solutions to encourage customer loyalty: rewards, check-ins, GPS Coupons, etc.
Unlimited Push Notification
Unlimited push notifications allow you to send exclusive messages directly to your customers' phones, includes geo-fencing.
Merchandise
Build your own marketplace or integrate your online store with your app. Accept payments and set shipping and tax rates in app.
Reservations & Appointments
Whatever your appointment scheduling need, in app functions will help you get more business on the books.
Social & Engagement
We offer several social integrations to encourage engagement and one click to call, email or get directions.
Food Ordering
Place ordering power in your customers' hands. Give your staff more time to focus on delivering great food and service.
Custom Solutions To Help You Grow
Grow Your Business With Mobile
Our site is amazing, we are now on the 1st page of Google and our Social Media has never looked or performed better!
Kim P.
More leads in the year I have worked with Magik, than in the 5 years before. What else can I say?
Dan S.
The Magik team built our new website and designed our company's logo. They did a tremendous job. We have gotten more people using the "make an appointment" button this past few weeks than we ever did for 3 years on the old site.
Justin P.
Very professional and responsive to client's needs. I highly recommend Bob and his team.
Steve W.
The turn around time with this group is UNBELIEVEABLE and the quality of work unlike any I have ever seen before. The artistry and professionalism in the work shows the experience, but the "Wow" shows the passion.
Bo W.
Our new site is awesome and I love the growth we have had so far with our marketing program!
Troy D.
We just won best website in our industry at the convention. 3 years in with Magik and still growing!
Sean D.