One-third of online activity is spent watching video.
Harness the Power of Video
SOCIAL MEDIA VIDEO CONVERTS
Video Marketing
Social video generates 12 times more shares than text and images combined. Branded video content converts your audience and keeps your brand on their mind!
WE SAY IT WITH STYLE
Presentation Video
Professional quality, branded presentation video improves your audience engagement. No more yawning during the annual review or quaterly reports!
MAKE YOUR VIDEO SOAR
Drone Footage
Tours, events, shows, even your products look amazng from the sky. Take your website, marketing pieces and listings to the next level with professional drone footage.
GROW YOUR AUDIENCE
Webinar Production
Build your audience with webinars and podcasts. The world loves to see your brand's expertise and personailty. Contact us for a free individualized consultation.
Are you ready to take your business to the next level?
Contact us today for a custom solution to grow your business.
YOUR COMPLETE MARKETING SOLUTION
More Magik Digital Solutions
Everything you need to market your company in one place, by one dedicated team.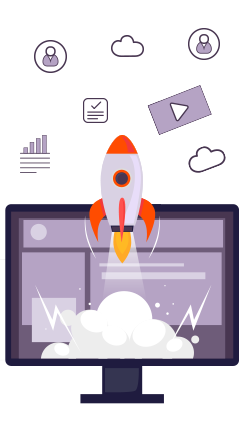 E-Commerce Solutions
Our developers and designers can create an e-commerce solution for you to include the cart of your choice.
Email Marketing
E-Mail marketing remains one of the most cost effective ways to turn prospects into customers.
Pay Per Click Management
We have Google and Bing certified optimization specialist on our team ready to get your ads producing for you.
Private Hosting
We offer hosting to our clients only! We offer this service to allow our clients maximum storage, email, & bandwith.
Content Marketing
Our media rich world demands content marketing that is engaging, informative and persuasive.
Maintenance Packages
We offer very affordable maintenance contracts to keep your site up and running, even if we did not build it.